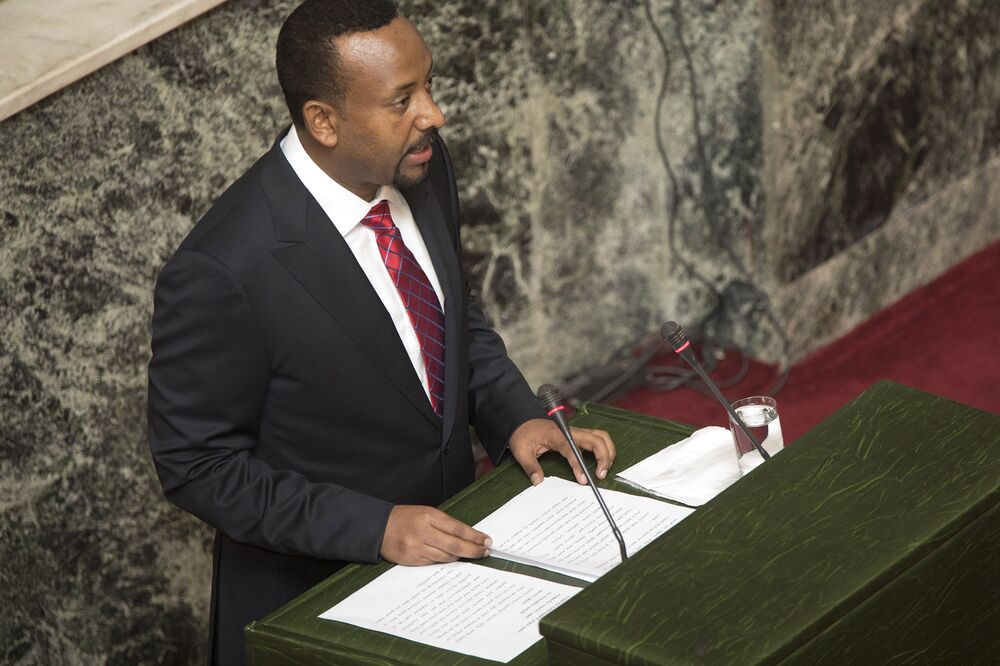 Ethiopia's new prime minister vowed to improve relations with long-time foe Eritrea and work with opposition parties to tackle protests that have posed the biggest risk to his party's rule in a quarter-century.
Abiy Ahmed hailed "a new political era" as he was sworn in Monday by parliament, Fana Broadcasting Corp. reported. His appointment follows the resignation of predecessor Hailemariam Desalegn in February and makes Abiy only the third premier the nation has had since the then-rebel Ethiopian People's Revolutionary Democratic Front took power in 1991.
"Taking lesson from our mistakes, we should work to bring about political stability and build a better and united Ethiopia," Abiy, a former lieutenant colonel, was cited as saying by Fana, which is funded by the ruling party. He vowed to "resolve problems" with the government of neighboring Eritrea, which gained independence from Ethiopia in 1993 after years of conflict. He didn't give further details.
In taking the helm of Ethiopia, Africa's fastest-growing economy over the past decade and a key U.S. ally against al-Qaeda in the region, Abiy faces the task of quelling anti-government protests by the nation's two biggest ethnic groups that began in late 2015. Human Rights Watch says the unrest has left hundreds of people dead and the country is under its second state of emergency in two years.