US government blasts Baltimore police over race
BBC News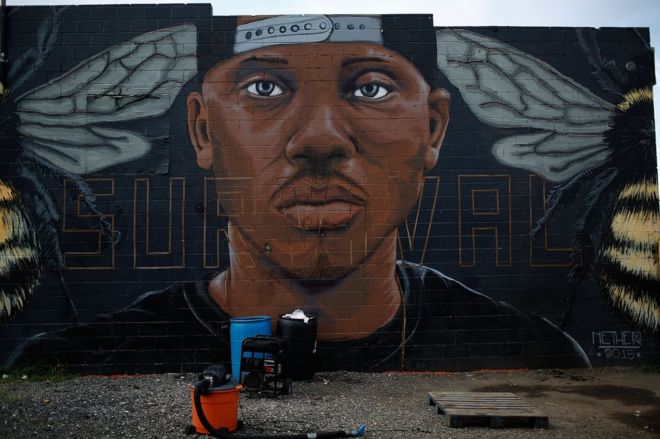 A US justice department report has accused police in the city of Baltimore of routinely discriminating against black people and using excessive force.
An inquiry was ordered after a young black man, Freddie Gray, died in police custody in April of last year, sparking Baltimore's worst riots for decades.
The report found African-Americans had been disproportionately targeted.
Unjustified strip searches were conducted while in one arrest, a black man's weapon was listed as "his mouth".
In recent years, the justice department has conducted similar investigations into the police in Chicago, Cleveland, Albuquerque and Ferguson, Missouri.
Baltimore Mayor Stephanie Rawlings-Blake responded to Wednesday's report by promising speedy reforms.
"Over the next few months, we will put in place a concrete plan for change and a new culture – for the good of the city, the police department and the people it protects," she said in a statement.
'Trust eroded'
The head of the justice department's civil rights division, Vanita Gupta, told reporters the Baltimore Police Department's practices had "deeply eroded" trust between officers and the community.
"We conclude that there is reasonable cause to believe that BPD engages in a pattern of practice of conduct that violates the constitution and federal anti-discrimination law," she said.
An official from the National Association for the Advancement of Colored People, a leading African-American civil rights organisation, said the report confirmed "what many African-American residents of Baltimore have known and lived too long".
Sherrilyn Ifill said the report's findings had laid "bare the harsh reality of discriminatory policing in a major American city".
She urged "residents, community groups and leading city institutions to marshal their resources and prepare for the long haul to find a way forward".